!DOCTYPE HTML PUBLIC "-//W3C//DTD W3 HTML//EN">

Welcome to Brooklyn Heights Electrolux!
An official storefront-showroom of Electrolux USA located in the northern Brooklyn, downtown vicinity, and serving all of Brooklyn and the New York metropolitan area.
---
Since 1924, Electrolux has provided the finest state-of-the-art vacuum cleaners and related products for the US market. For Ease-of-use, Efficiency, and Economy, nothing beats Electrolux cleaners! Just ask the legions of loyal customers who've grown up with, used, and frequently inherited, Electrolux vacuum cleaners over the years: your next-door neighbors, or even you yourself!

Brooklyn Heights Electrolux is conveniently located at 67 Atlantic Avenue in Brooklyn, New York, between Hicks and Columbia Street. On foot, you'll find us located on the boundary between Cobble Hill and Brooklyn Heights, both historic and picturesque neighborhoods with great shopping and dining (see Brooklyn On Line for more info.) By train, you'll find the Court Street and Borough Hall stations of the New York City subway a short hop away. By bus, the B61 or B63 takes you right to our doorstep. By car, take the Brooklyn-Queens Expressway to Atlantic Avenue (exit 27) and we're right off the ramp. Best of all, we come directly to you in your own home or business!
Brooklyn Heights Electrolux offers:

Free, no-obigation, home presentations with trial cleaning and product samples.
Trade-in allowances according to type and condition of unit (varying with model purchased and current offer).
Free pick-up and delivery of repairs -- for all makes and models of vacuum cleaners, as well as our own.
Free estimates.
Carpet cleaning, featuring Electrolux's own circular-dry-foam method (call for currently available offer).
Acceptance of all major credit cards.
Electrolux financing with 90 days same-as-cash offer (for qualified customers).
Free estimates for Centralux (built-in vacuum cleaner) installations.
All genuine Electrolux supplies: filter bags, shampoo, etc. with no extra charge for home delivery.
Full 5 year warranties on most models (inluding motor, body, attachments, pick-up and delivery).
Commercial vacuum cleaners for heavy duty use in stores, offices, etc. (volume discounts available).
Free annual maintenance visits.
Visit our showroom today or let us visit you. Either way, you'll see for yourself -- and try for yourself -- the best cleaning machines in the world: our canisters, uprights, and shampooer-polishers. Give them a spin! Easy to use. Efficient. Economical. Electrolux! Doesn't it make sense?

Contact us any time: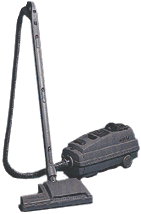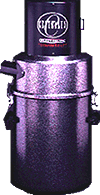 ---
You are visitor to our site. Powered by Wynn Data Limited. Member of Brooklyn On Line.